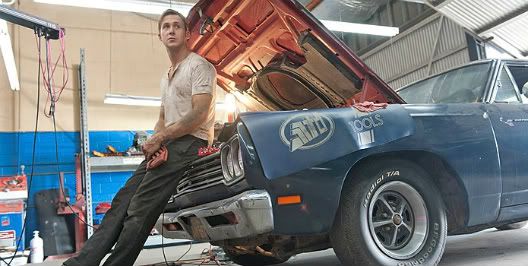 TIFF.net
If feels like just yesterday we were impatiently anticipating the first breeze of the Spring season with the promise of Summer heat. Well, now we're only one month away from TIFF 2011, which in Toronto means Fall, which means one step closer to Winter and the disgusting mounds of snow that come with it... It's bitter sweet, to say the least.
Toronto International Film Festival frenzy kicks off as per usual, starting the second week of September, when stars and fans alike, flock to various theatres and hot spots in Toronto to take in all the festival has to offer.
Early this morning, TIFF organizers announced the initial 50 films for TIFF 2011 and the list couldn't be more impressive and jam-packed with talented Hollywood A-listers. A few of the big films that were announced today:
Ryan Gosling
's
Drive
,
George Clooney
's
The Ides of March
and
The Descendants
,
and
Brad Pitt
's
Moneyball.
The
official list is up on the TIFF site
, and get a
full breakdown
on what films are screening as Galas and Special Presentations. And for the first time ever at TIFF, this year's festival will open with a doc, a U2 documentary,
From the Sky Down
, from
Davis Guggenheim
.
For a festival that has been a launching pad for Oscar darlings like
Juno
,
Slumdog Millionaire
and last year's
The King's Speech
, I for one, can't wait for September.