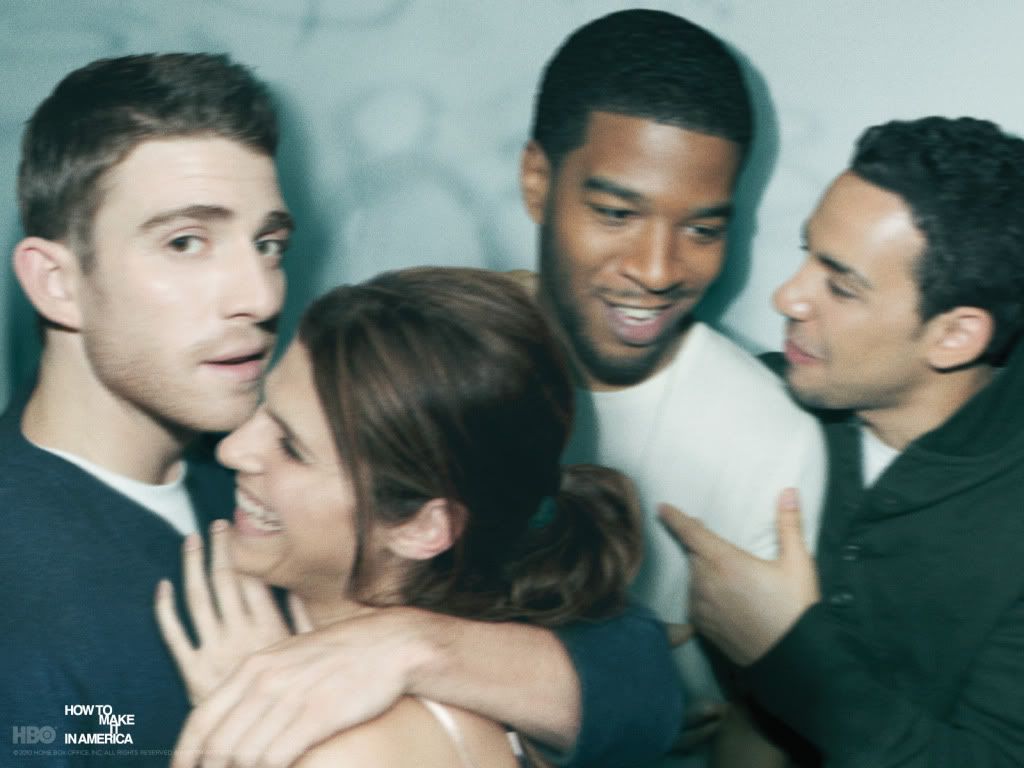 To give them some credit, the cast and crew of
How to Make it in America
had some serious hype to live up to from the beginning. A show about a group of guys hustling to 'make it' big, backed by
Mark Wahlberg
- everyone kind of assumed it'd be like the next
Entourage
. Of course it wasn't like
Entourage
at all, and it wasn't very good either. Last season,
How to Make it in America
suffered from that, 'trying too hard to be hip', problem that's spread across North America like a virus. It was all about being underground, ultra-exclusive and going to the 'coolest' parties, but pretending like it was no big deal.
I've got to hand it to them though, because, this season was a vast improvement. The Rene storyline wasn't as isolated as last year, and they managed to get some pretty alluring guest stars, like
Gina Gershon
,
Joe Pantoliano
(Ralphie from
The Sopranos
!) and even
Pharrell
. They got rid of characters that no one gave a shit about, like Gingy (sorry
Shannyn Sossamon
), Rachel's hotelier boyfriend and ex-boss (
Martha Plimpton
has a better gig anyway, on
Raising Hope
). Plus, those Neanderthal hipsters are hilarious! Like, hey, I grow my own self-sustaining garden, let's bicycle around Bushwick at night for no reason and do shrooms cuz, well, why the hell not?! Oh, hipsters.
The improvements may be too little, too late though, because the way-too-short season 2's over and there's been no word from
HBO
on giving the boys (+
Lake Bell
) a round 3. Finger's crossed. It's not the greatest show on earth, but I'd hate to see
Bryan Greenberg
and
Victor Rasuk
go out without actually 'makin it'.