Carmela Soprano
The 'Real Housewives of New Jersey' Mom. Always made-up and ready for company, she's Tony Soprano's mob wife extraordinaire, sticking by her man through almost everything. Who wouldn't love to grow up with traditional Italian-American home cooking, and someone to do everything for your pampered and bratty ass, including, sort-of threatening the neighbour into writing a college recommendation letter for you. I guess it's the thought that counts.
Kitty Forman
From her annoying-yet-endearing laugh, to her tendency to smother her son, she proved to be the most adorable, old-fashioned mom. Although a nurse by profession, she made it her priority to cook and clean for her kids (and each and every one of her son's squatting friends), even convincing Red to take in Hyde when his mom left town. She just wanted a happy, loving family and even though she tried to get that with her never-ending family bonding suggestions (remember square dancing?!), you couldn't blame her for trying.
Lorelai Gilmore
With her eclectic fashion sense (you know you wanted to rummage through her closet), and her extensive knowledge of all things pop culture, she was the ultimate free-spirited mom AND best friend. Independent since the age of 16 when she got pregnant, she still managed to finish school and end up with a successful career. She was not only the most supportive mother on TV, but the mother-daughter dynamic between Lorelai and Rory is one for the ages. She's pretty much the mom you wish yours would be more like.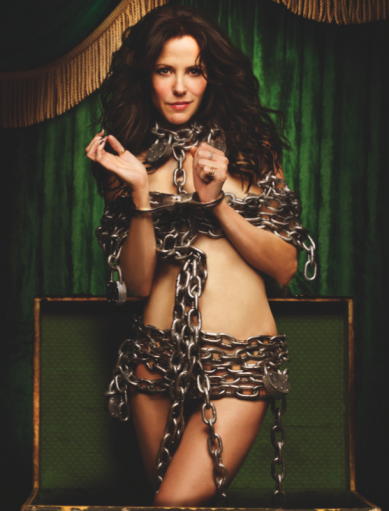 Nancy Botwin
Drug-dealing, adrenaline junkie, constantly putting her family in danger but always with the best of intentions. Even if she is always on the wrong side of the law, who wouldn't want a Mom with the weed-hookup? Although she's not exactly the greatest decision maker (she's the reason her family is perpetually on-the-run), she's trying to make the best of being a widow, and loves her kids to a fault, even sacrificing her freedom for the safety of her family. For that, we can overlook the fact that she's kind of a criminal, who's addicted to iced coffee and chunky-looking shoes.
And FYI, Nancy's shenanigans continue this summer when season 7 of
Weeds
starts June 27th.
Ruth Fisher
Matriarch (and mostly moral, center) of the Fisher family on
Six Feet Under
, she could be well-mannered and soft-spoken one minute, and a bohemian wild child the next. Always full of surprises (and new boyfriends), she made it her life's work to care for her family. But regardless of the drama, she always had their best interests at heart, and we loved her for it.